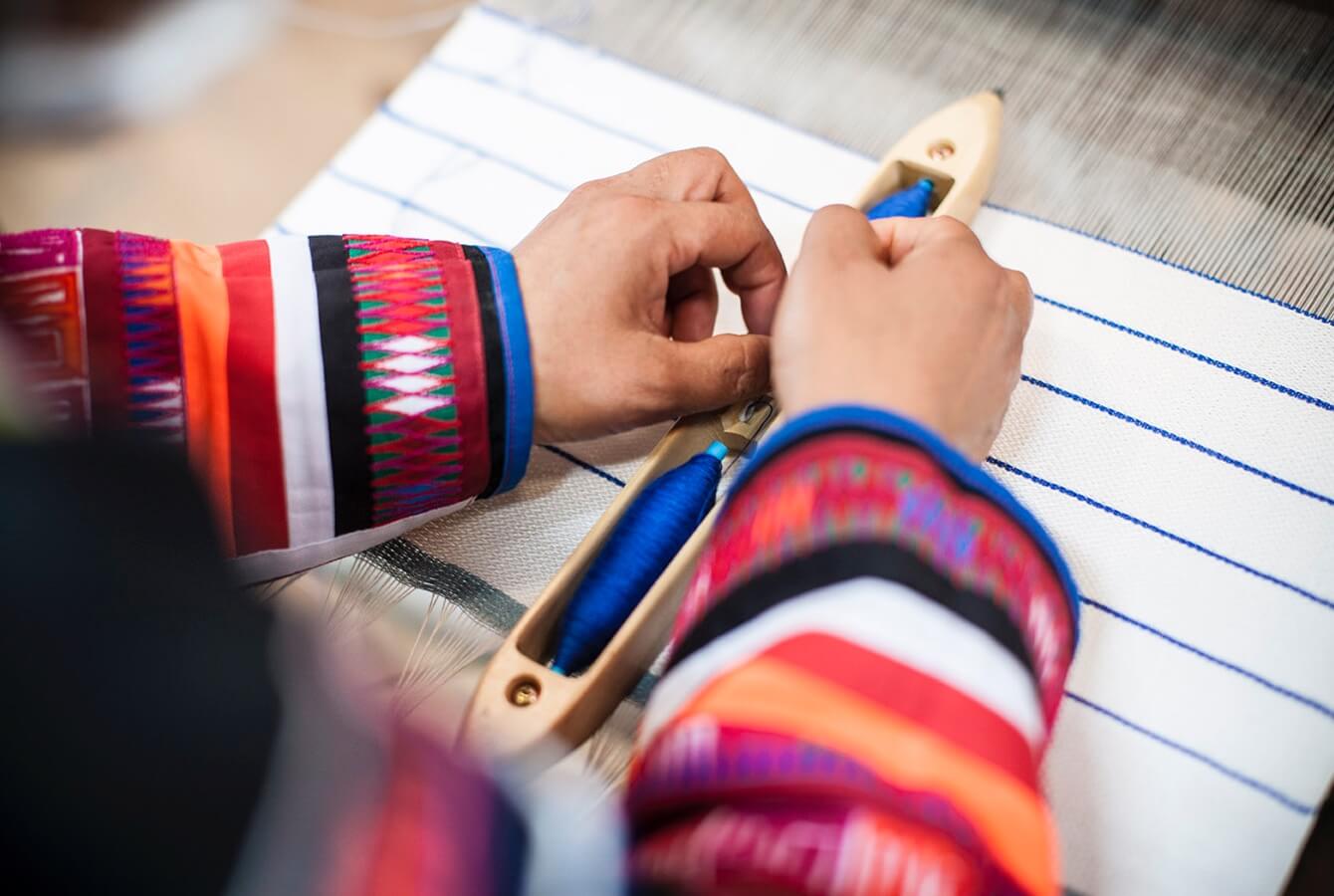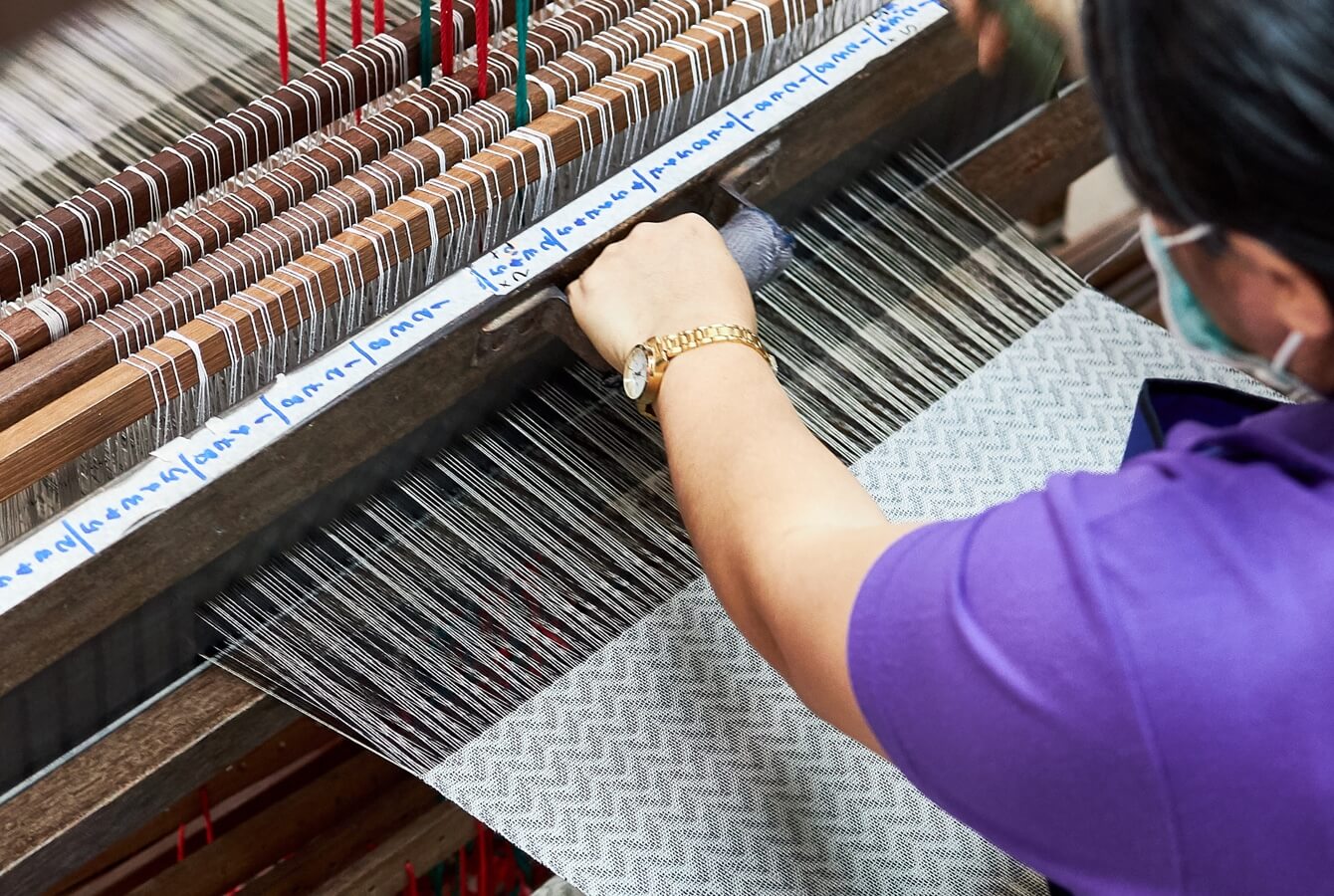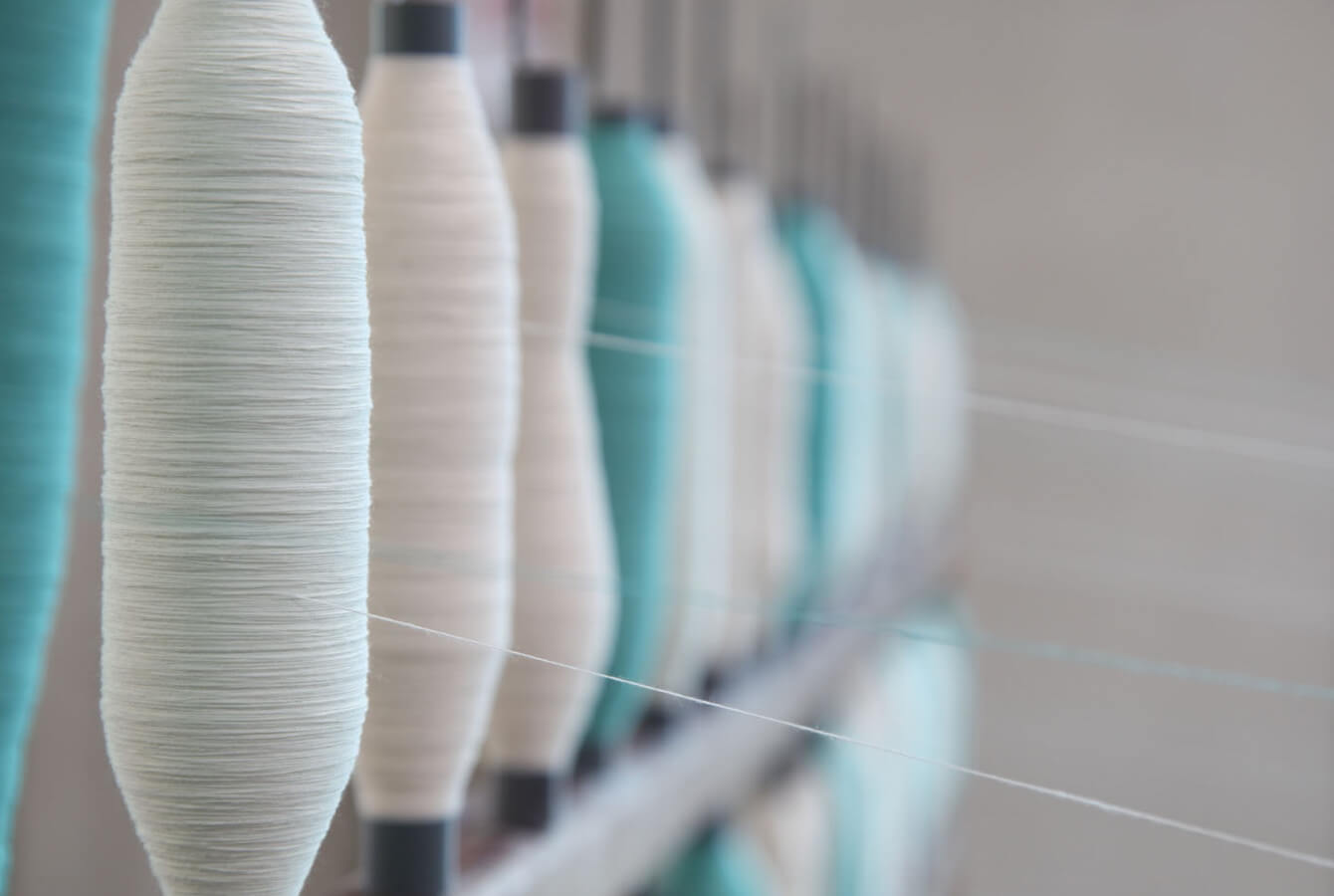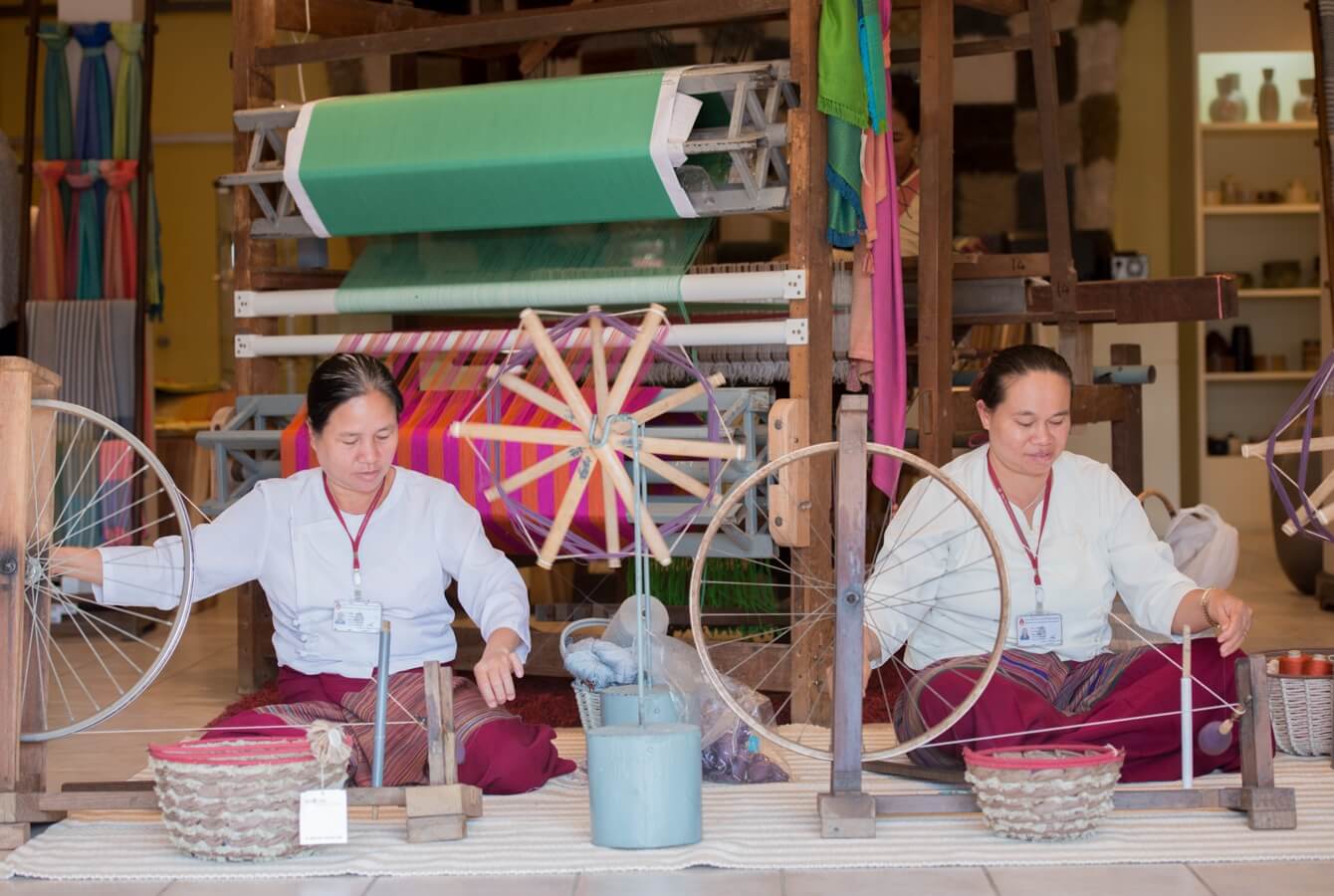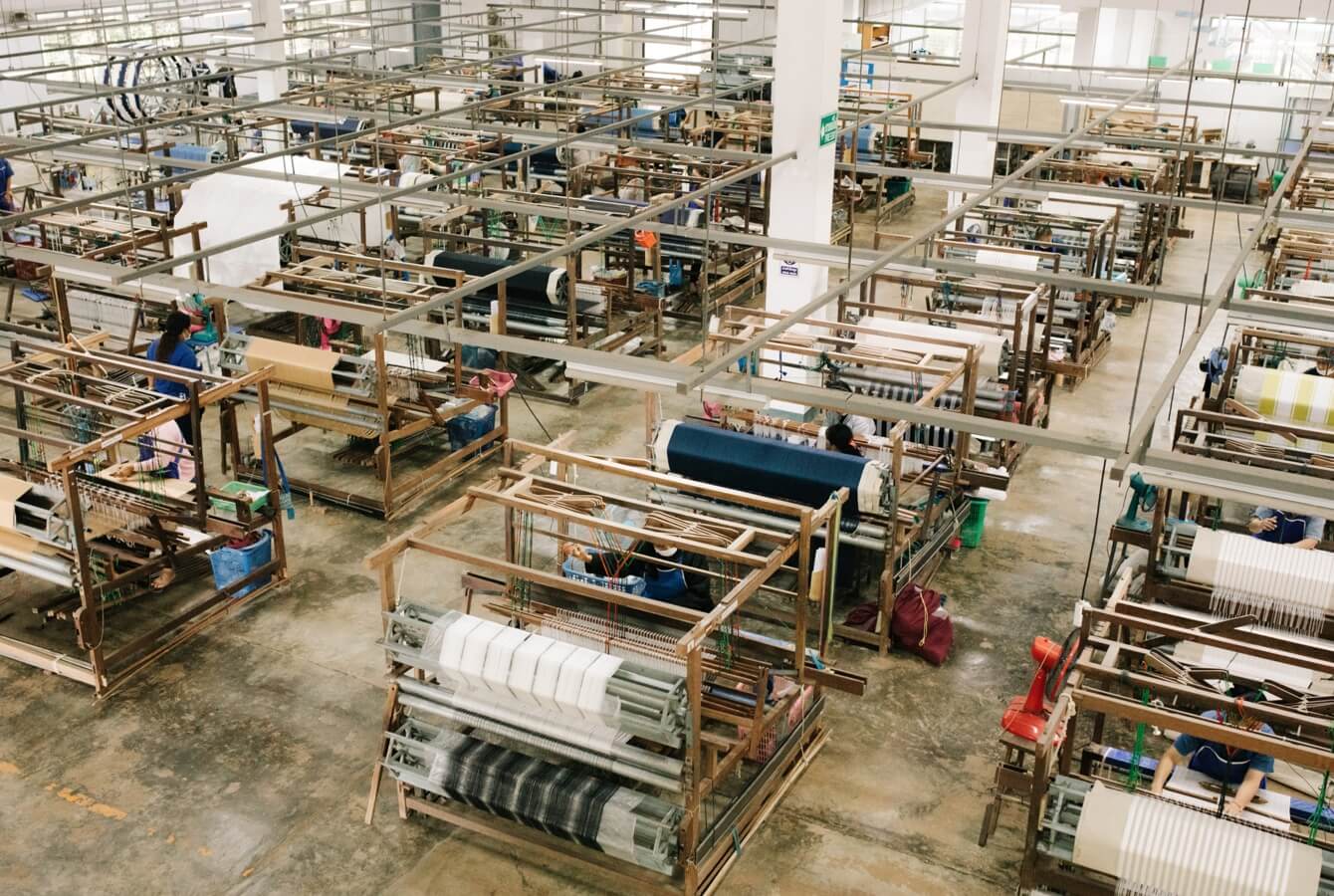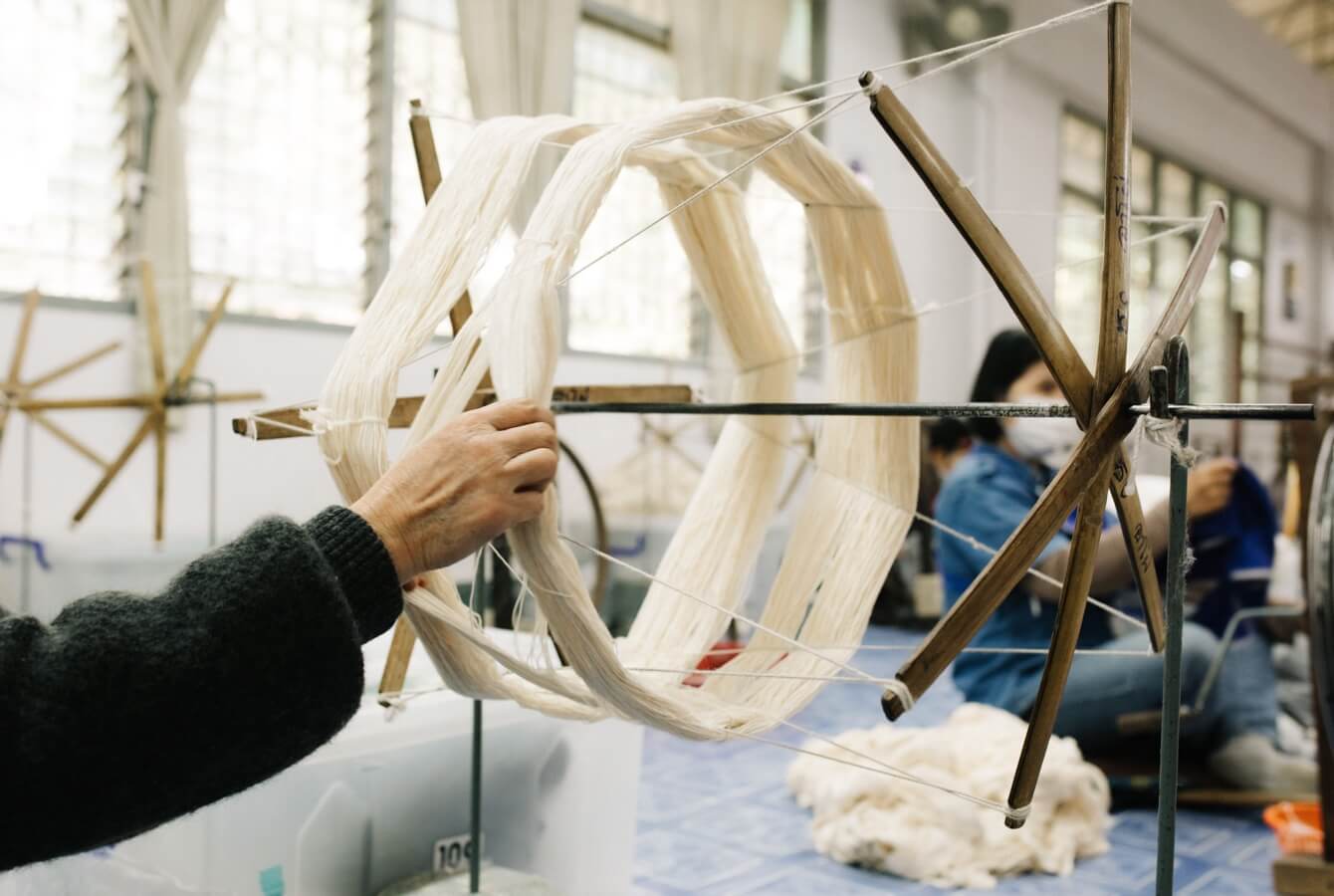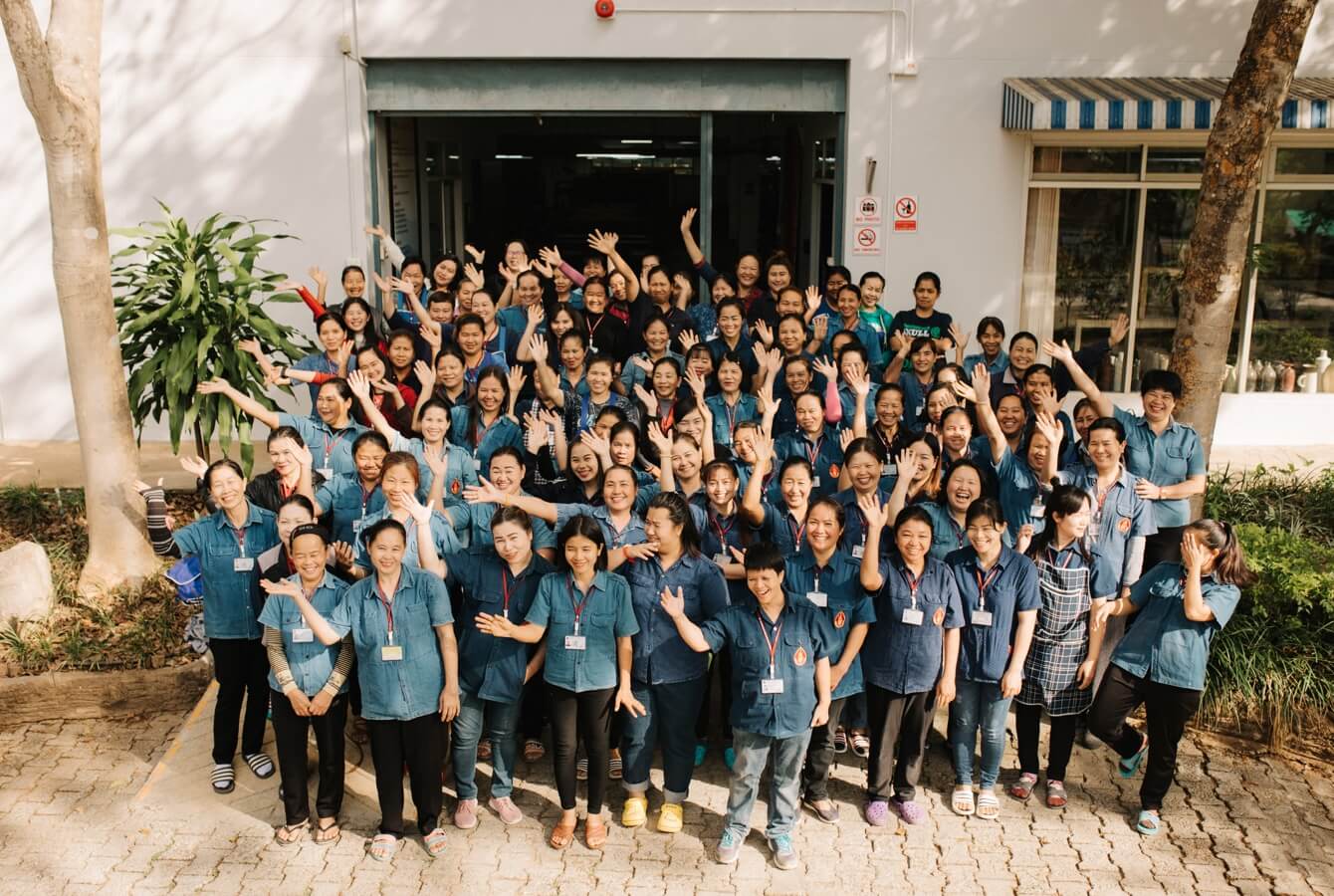 Handwoven Textiles
This began as an attempt to create a supplementary income for women's groups, building upon the local skills and knowledge in weaving, embroidery and sewing, enhanced with quality raw materials, equipment and modern design which are market-driven. The production process is environmentally friendly using natural dyes, resulting in quality handwoven textiles that feature unique ethnic patterns that create a sense of pride for the community. It now provides an honest livelihood that brings an income for women of every age group, giving them a sense of self-respect and dignity.
Mulberry Paper
Mulberry Paper are an indigenous plant in Doi Tung. When DTDP began its reforestation project, it also planted mulberry paper among the trees. Its bark can be used to make paper without the need to cut down trees. The mulberry paper factory was therefore set up to build upon this potential, creating jobs for local people while encouraging them to maintain a harmonious and sustainable coexistence with forests.
There are 2 techniques of DoiTung mulberry paper: Japanese mulberry paper and Thai mulberry paper, according to the production process.
Japanese mulberry paper is made into various products such as greeting cards, boxes, notebook covers, fans, envelopes and folders.
Thai mulberry paper is sold as wrapping paper, with decorative elements from coffee residue, macadamia leaves and yarn scraps. All of this contributes to DoiTung's zero waste goal.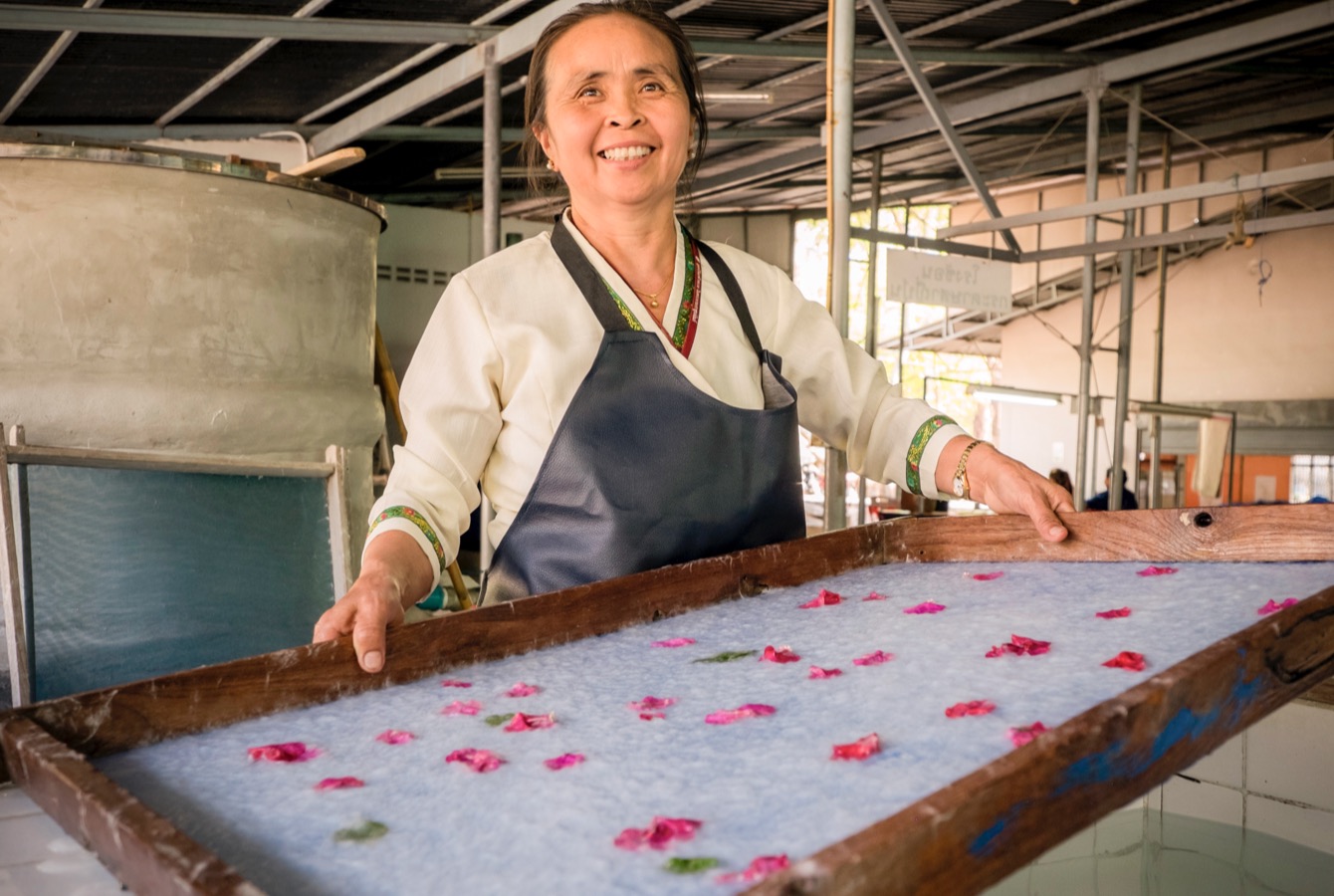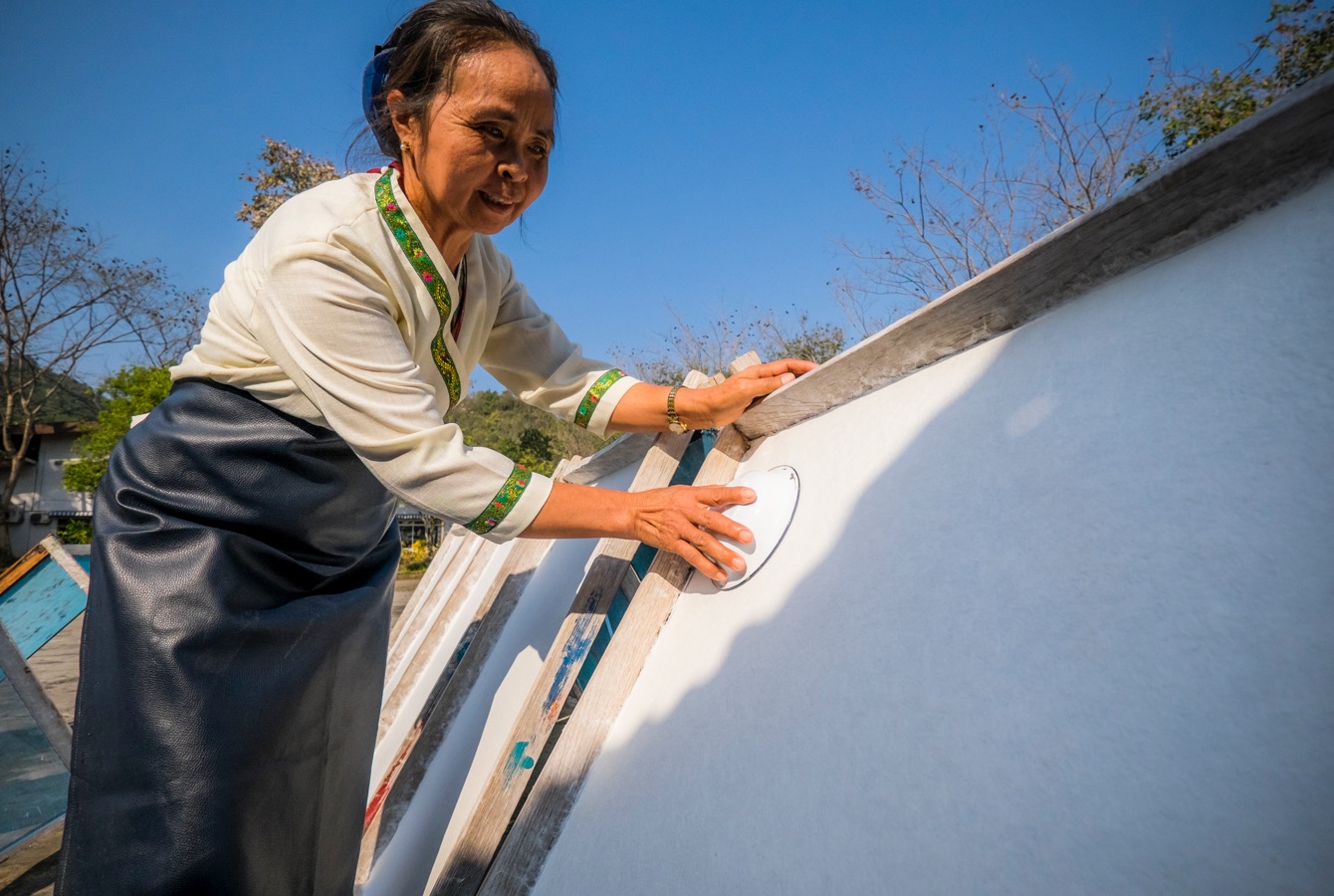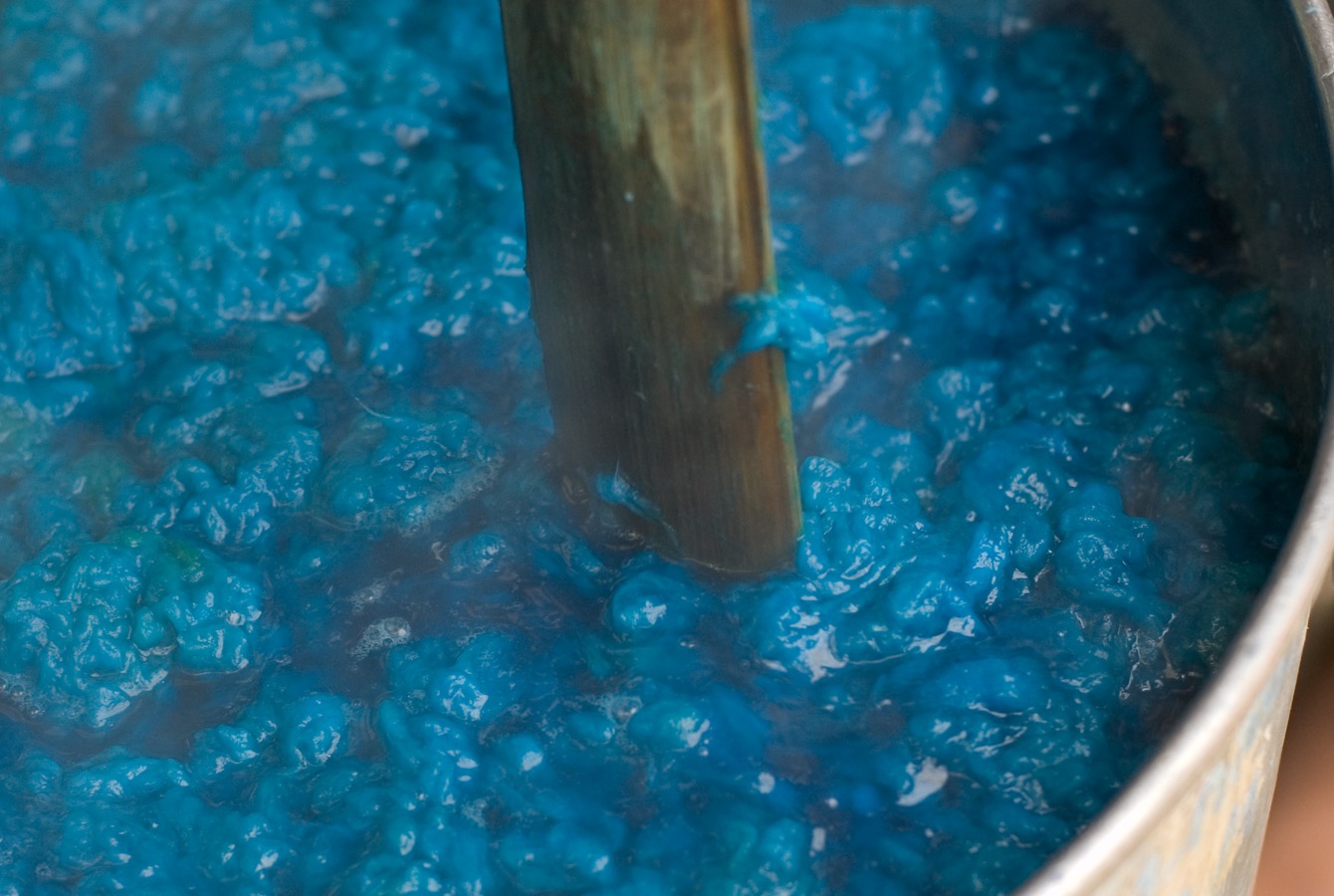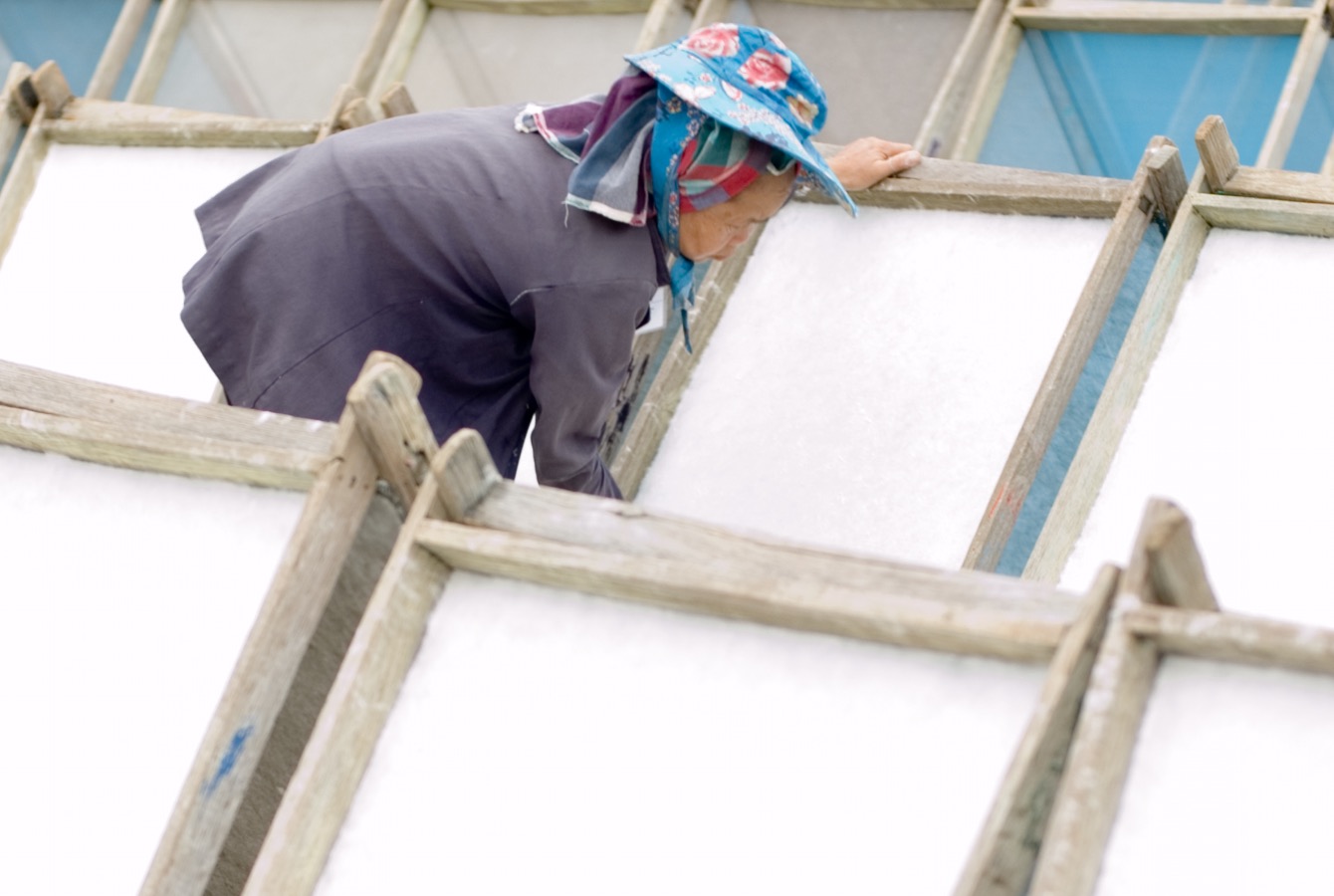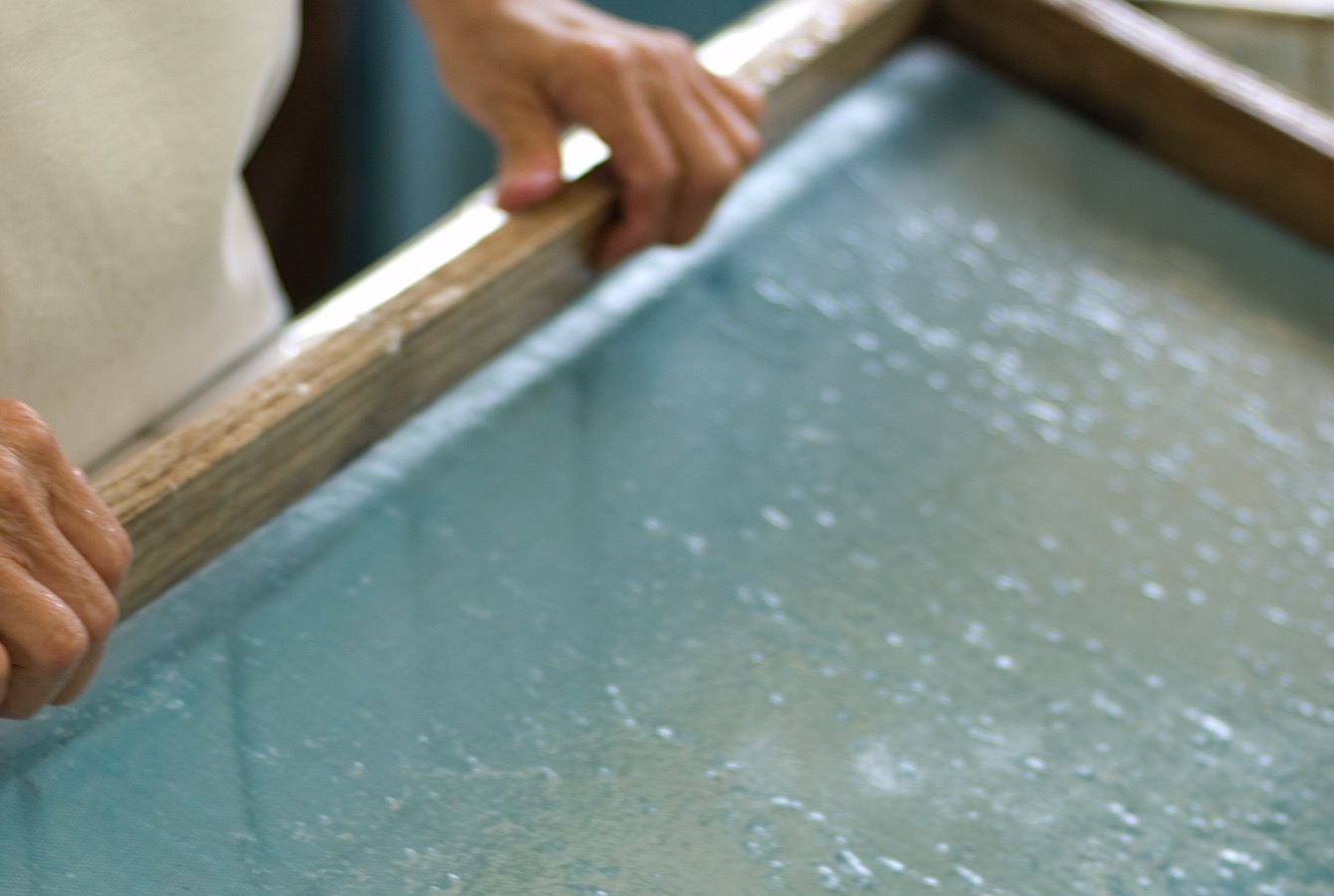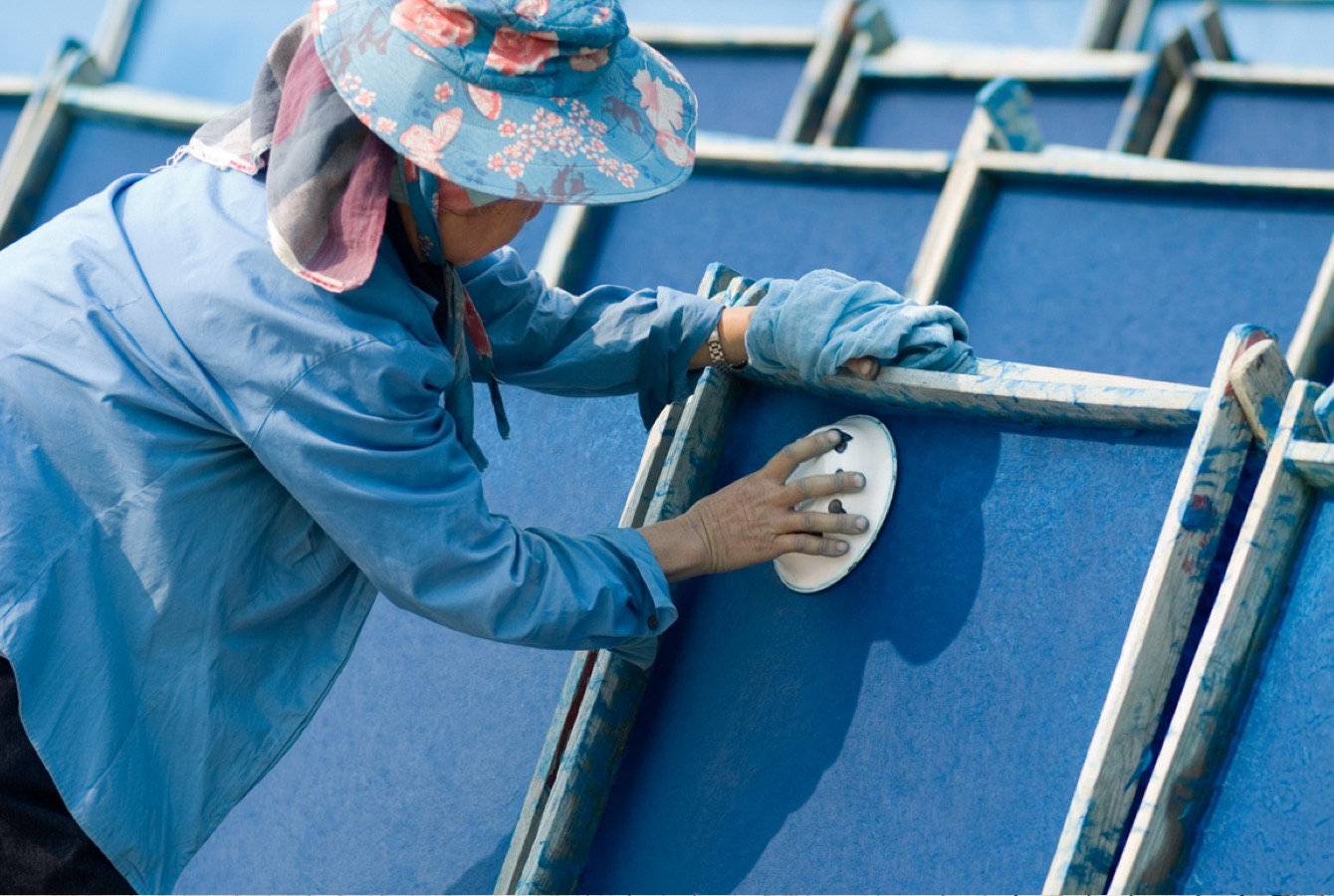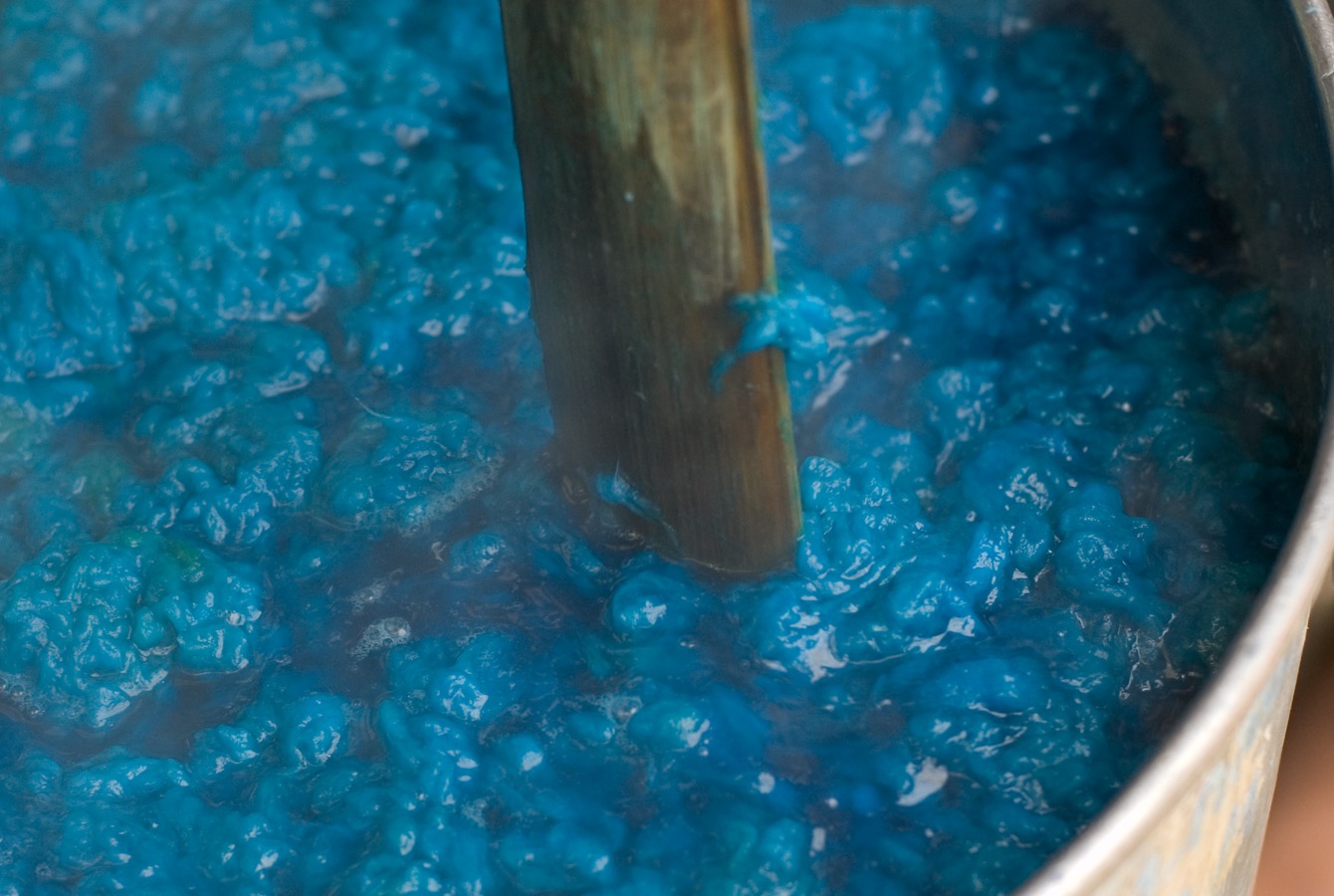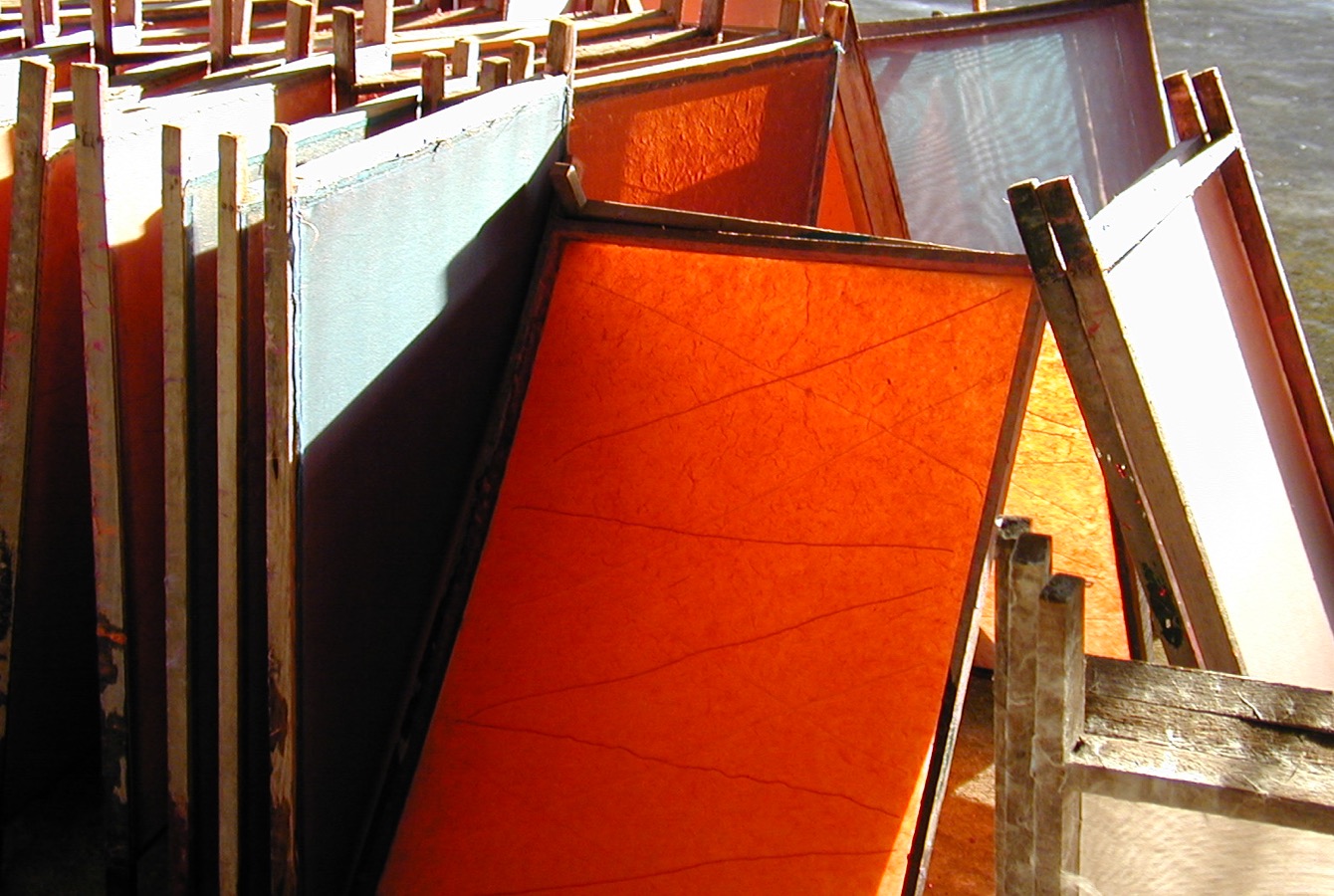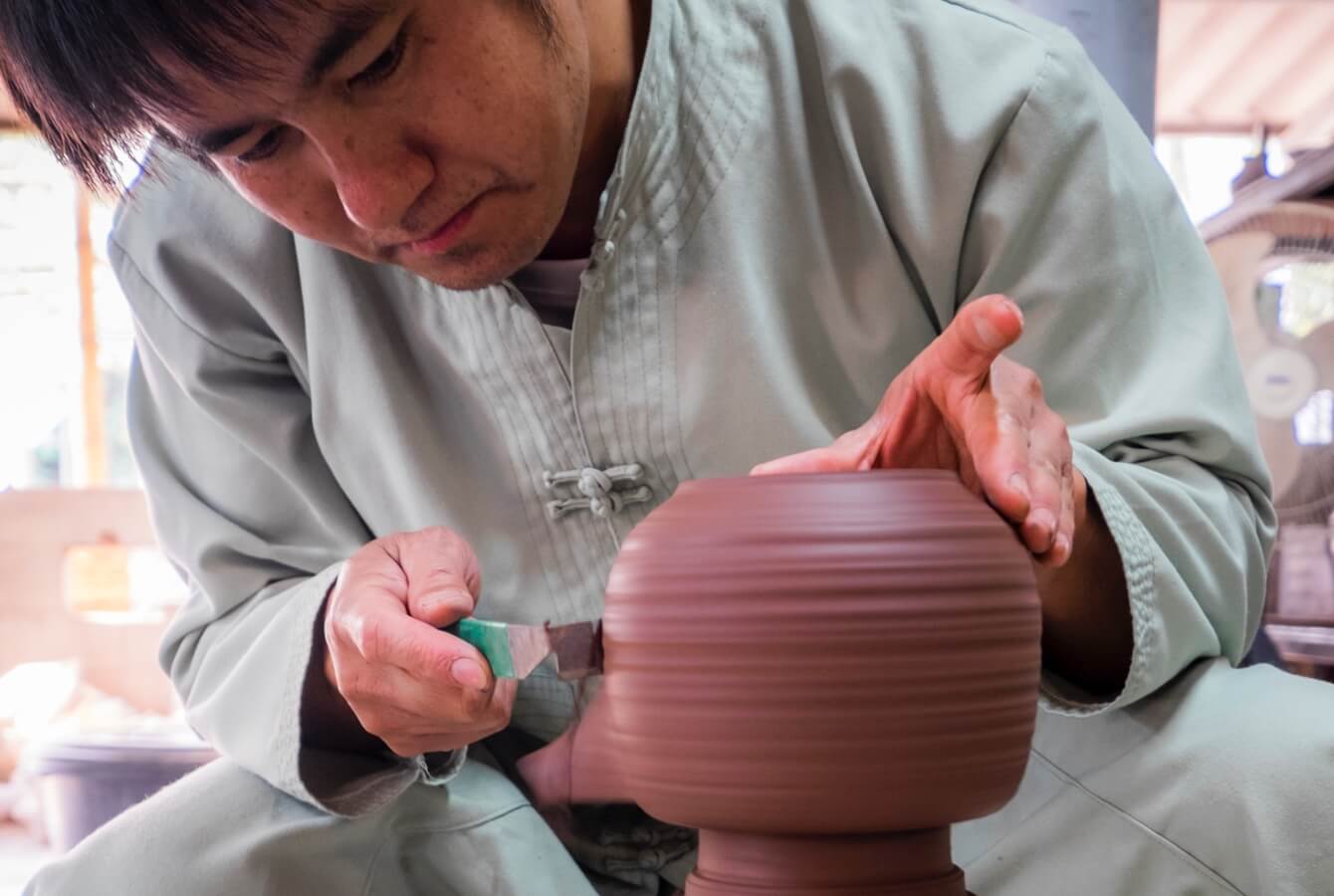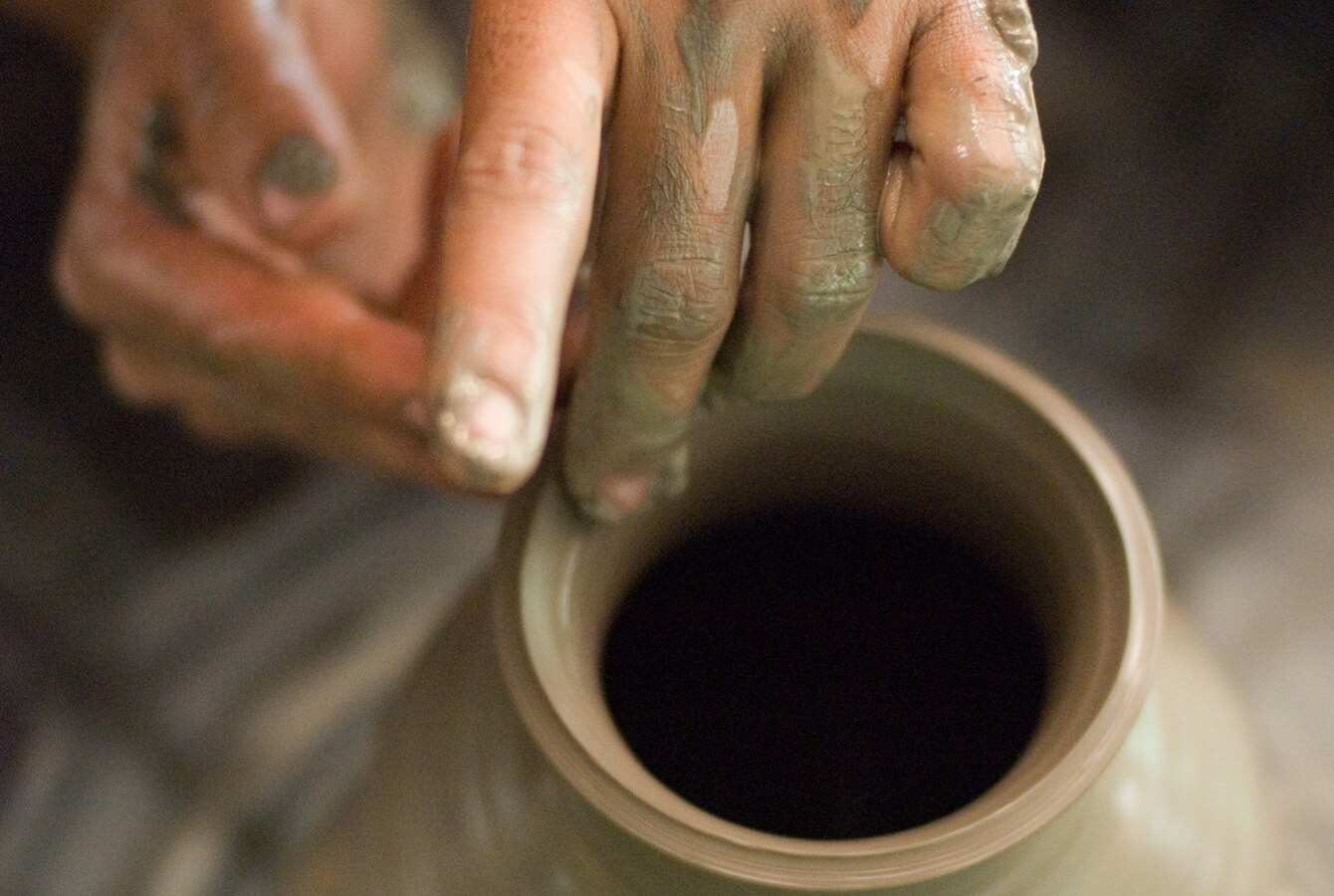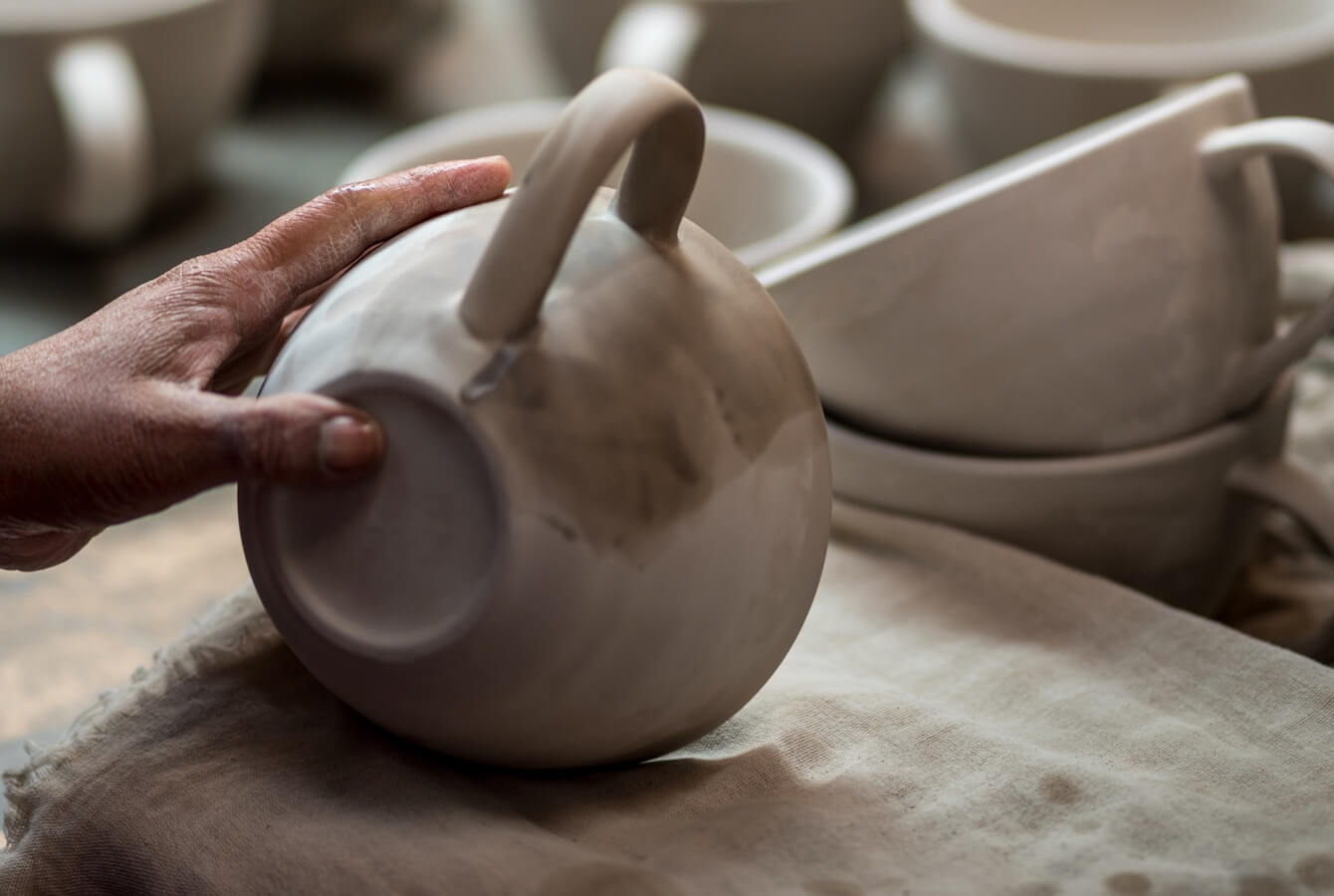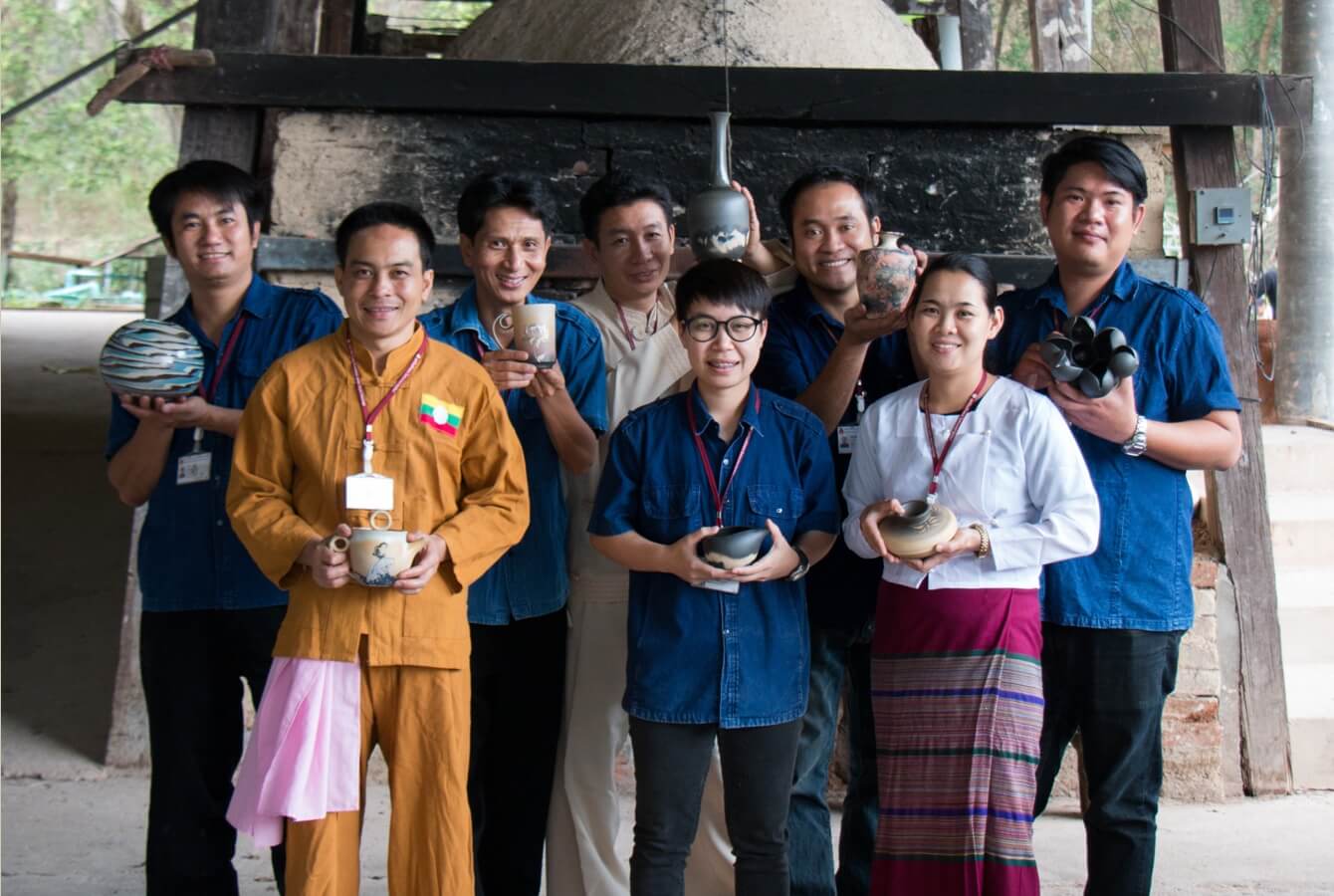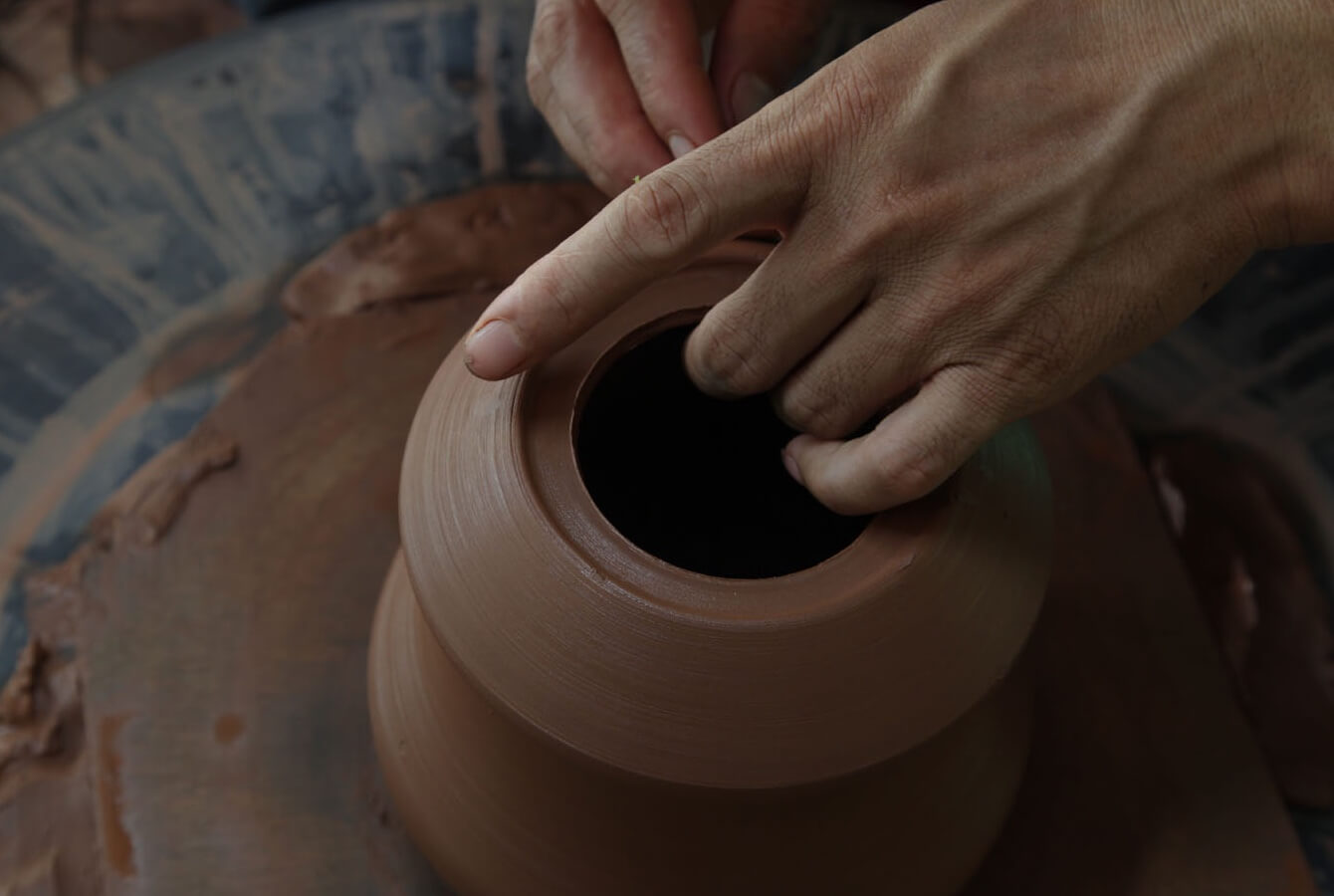 Ceramics
The ceramics industry grew out of the benefits of vetiver grass which was grown to prevent soil erosion and landslides as a result of road construction to Doi Tung. Vetiver grass was mixed in the process of earthen flower pot production to plant saplings instead of using black plastic bags, helping to reduce waste.
As a result, ceramics became an alternative livelihood for the younger generation of local people who had an interest in handicrafts and possessed artistic skills, so they could generate an income without having to emigrate to the city.
DoiTung ceramics have developed steadily over the years, both in terms of design and production. An important partner in this development is the city of Kasama, an important ceramic centre in Japan. This has helped draw out the full potential of Doi Tung's artisans.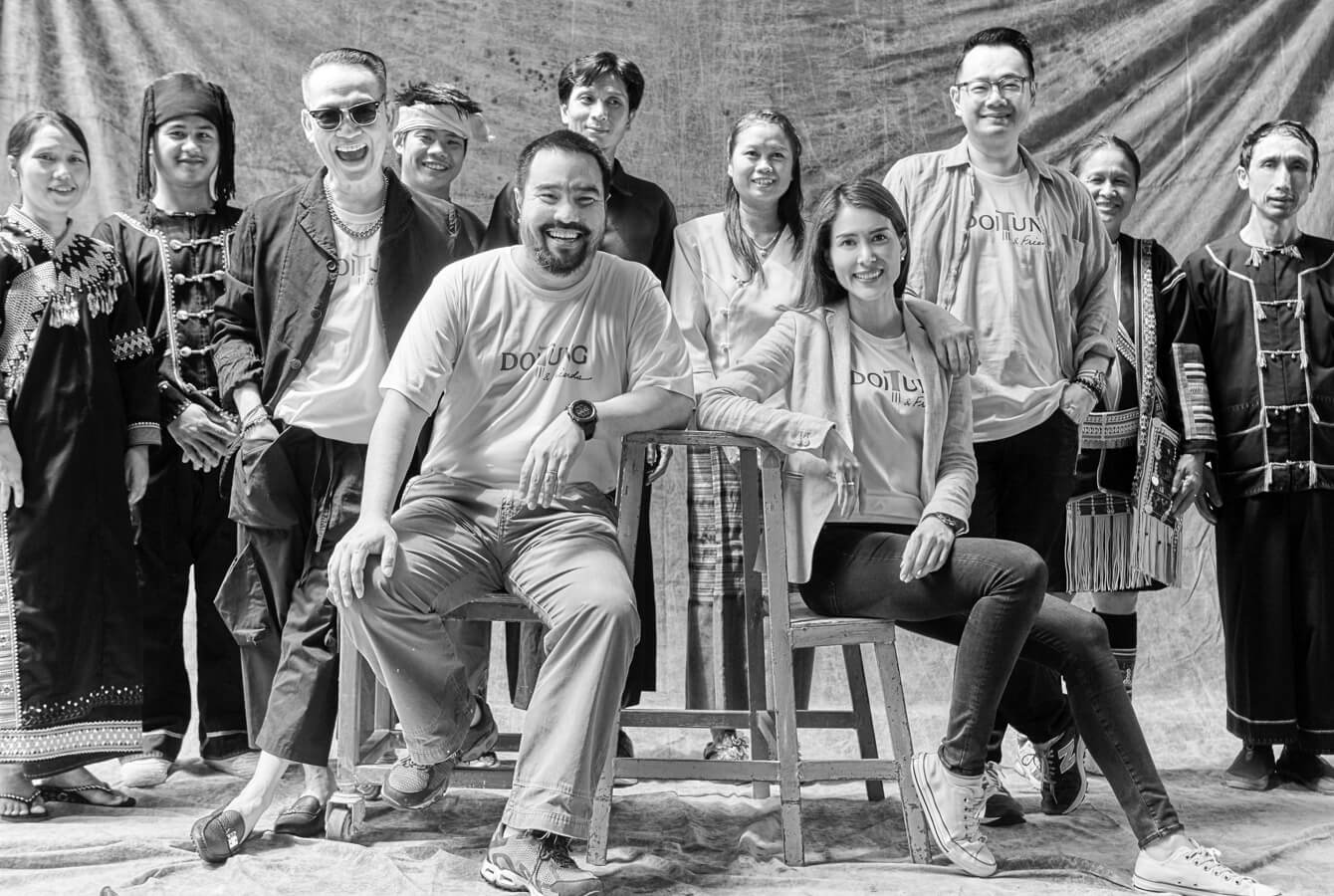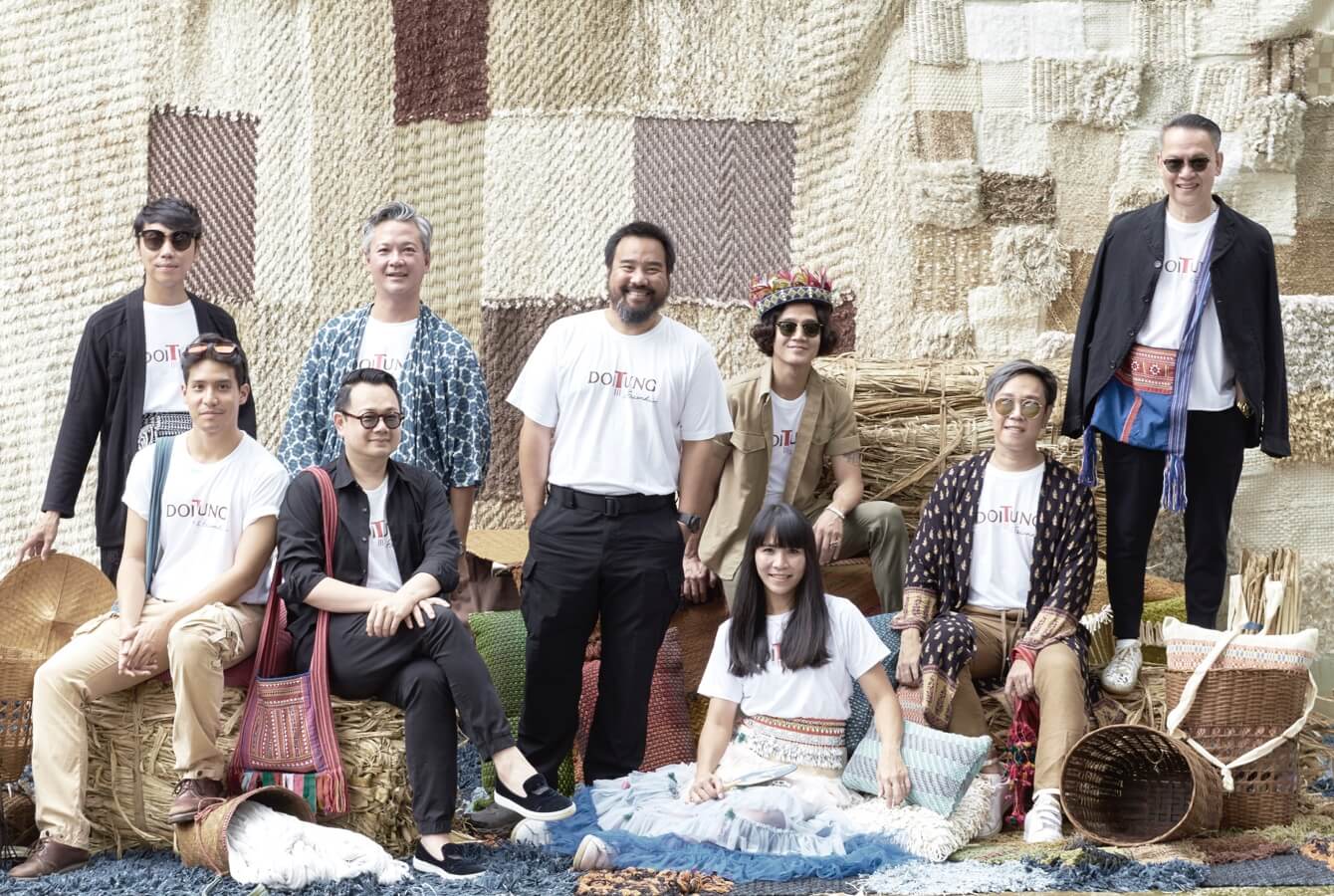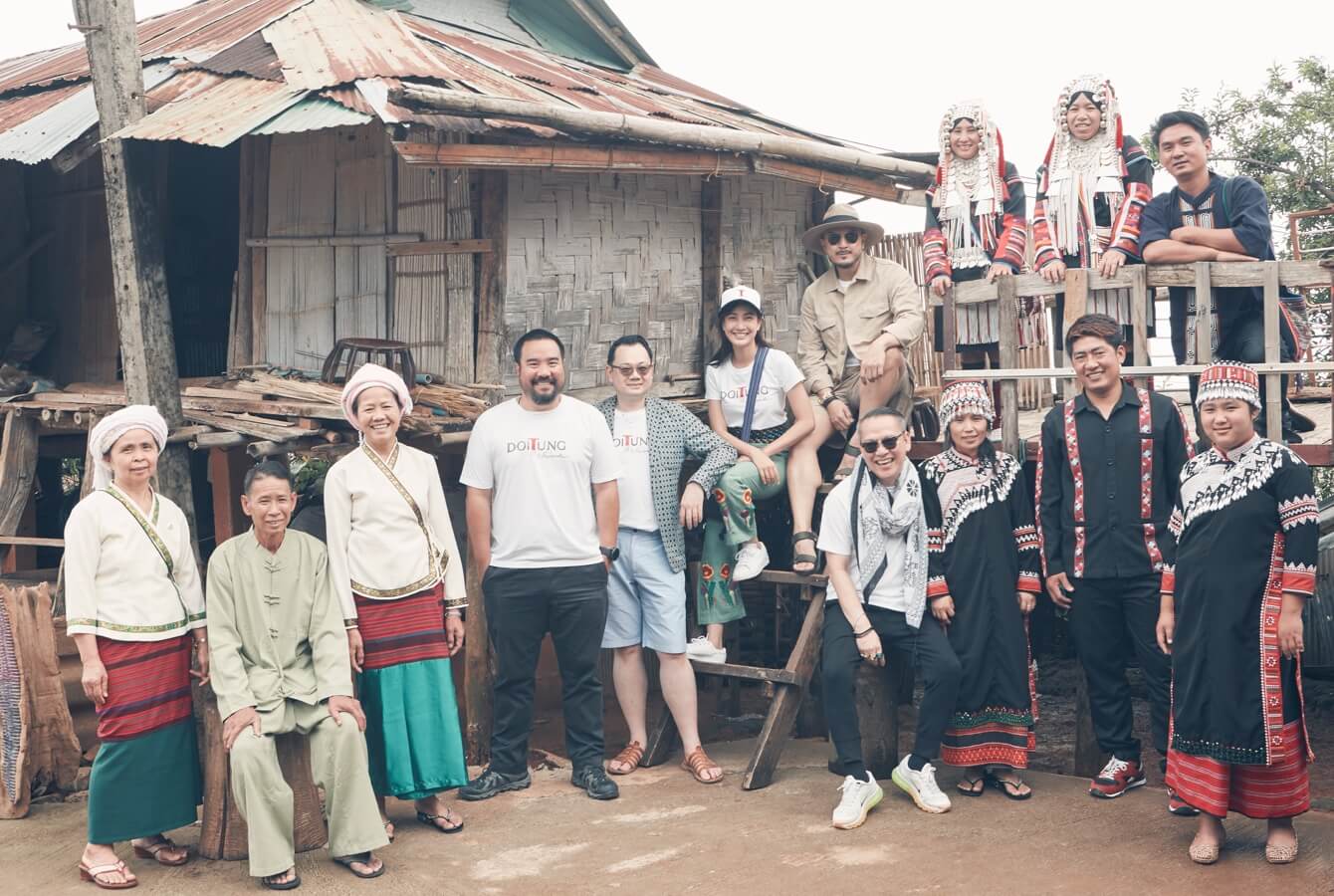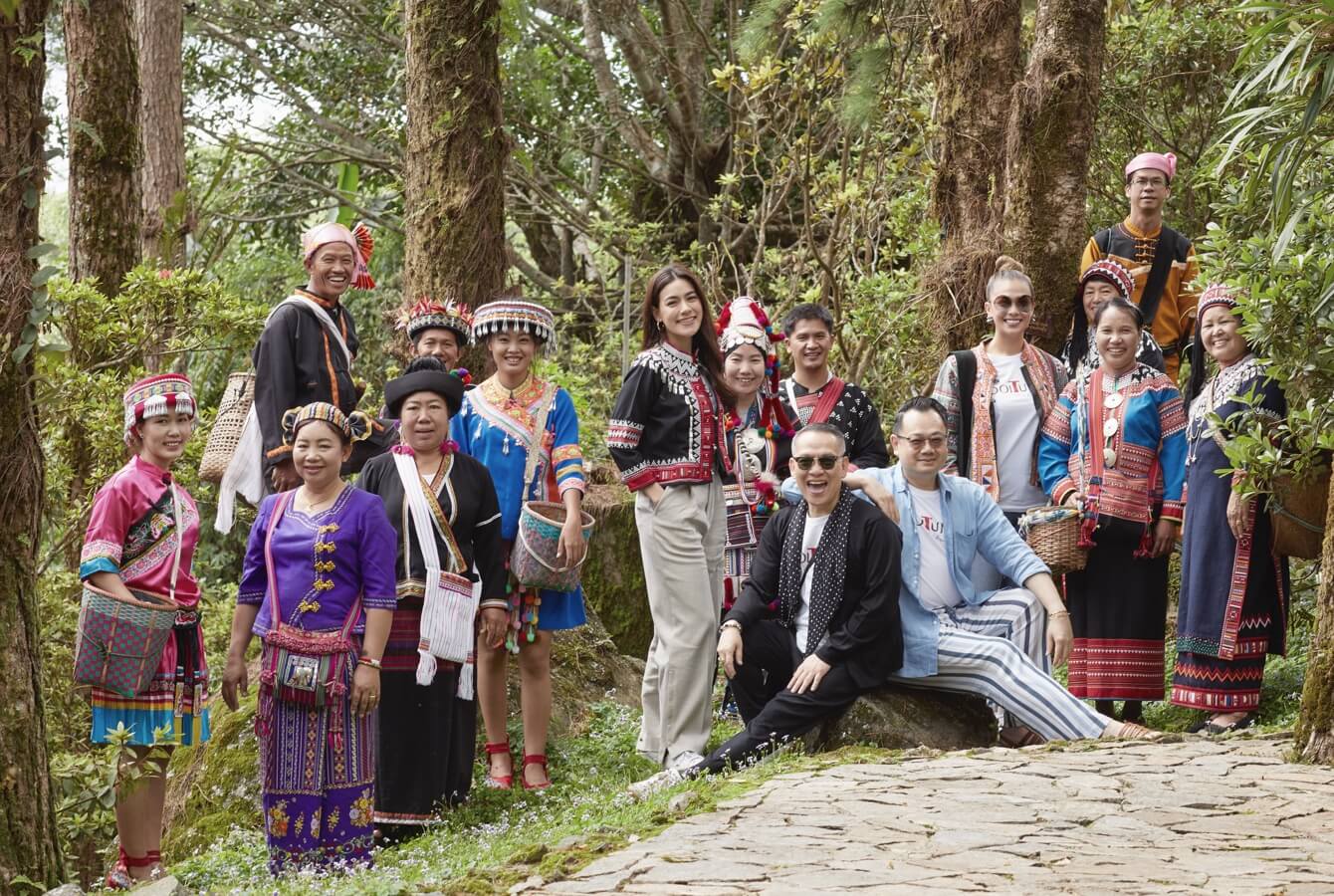 DoiTung & Friends Project
In 2016, the DoiTung & Friends project was initiated to create a link between the Doi Tung community with the urban community through creative handicraft collections that were unique and innovative, produced jointly by well-known designers and Doi Tung's craftsmen. This has enabled DoiTung products to become even more widely known, catering to the urban lifestyle while retaining the soul of ethnic culture that is the pride of the community. It has inspired the younger generation of the community to continue creating new and innovative designs in the future.